Home | Directory | Photo | Map | Random | About me
Taxi
[ Up ]
[ Taxi ]
[ Bus ]
[ Currency ]
[ ATM ]
[ Phone ]
[ Hotel ]
[ Stores ]
[ Medical ]
[ Maglev ]
[ Post ]
[ Arrival ]
[ Departure ]
[ Info ]
[ Domestic Flights ]
Taxi stop is outside Gate 18, Floor One. When you come out of the Gate 12 - 18, you will see sign like this picture: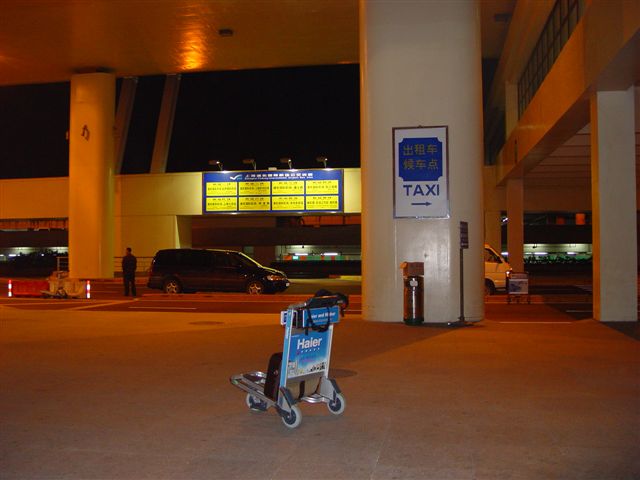 Taxi or Bus? Bus or taxi? It is a question. You can turn right for taxi or go direct to the yellow/blue board for buses.
Taxi is very convenient to reach any part of the city, but it is more expense. Please be aware that it is about 40-50 km to most places in downtown areas and it is about one hour's ride. It costs about 120-150 RMB to take Taxi. To the airport bus, it only cost 16-20 RMB, depending on the route you choose.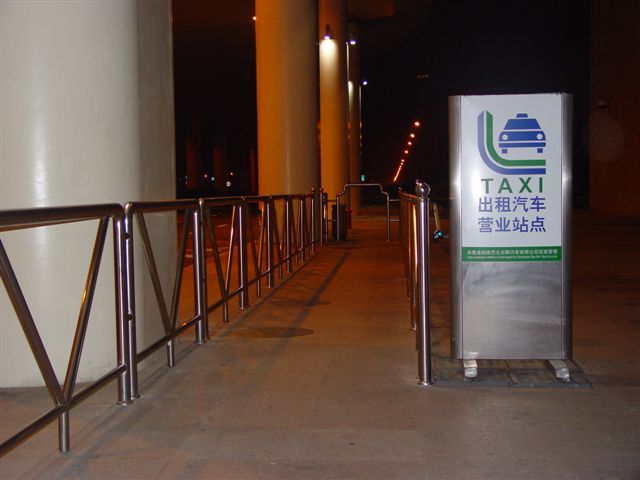 Taxi stop. Don't get confused when you see no one are waiting for taxi - most people prefer to take bus. Then don't get confused when you see no taxi are waiting. The server will call taxi via his telephone when they see you and a taxi will appear very soon.
See also:
More Information:
© Copyright 2002 Jian Shuo Wang. All right reserved.
Buy Xenical
Buy Xanax
Buy Phentermine mp3 players
Buy Phentermine mp3 player
Buy Cheap Phentermine Penis Enlargement
Cialis
Buy Cialis