Home | Directory | Photo | Map | Random | About me
Arrival Hall
[ Up ]
[ Taxi ]
[ Bus ]
[ Currency ]
[ ATM ]
[ Phone ]
[ Hotel ]
[ Stores ]
[ Medical ]
[ Maglev ]
[ Post ]
[ Arrival ]
[ Departure ]
[ Info ]
[ Domestic Flights ]
These are the first scene you will see after you reach the Arrival Hall. Get familiar with these photos and you will not get lost in Pudong Airport.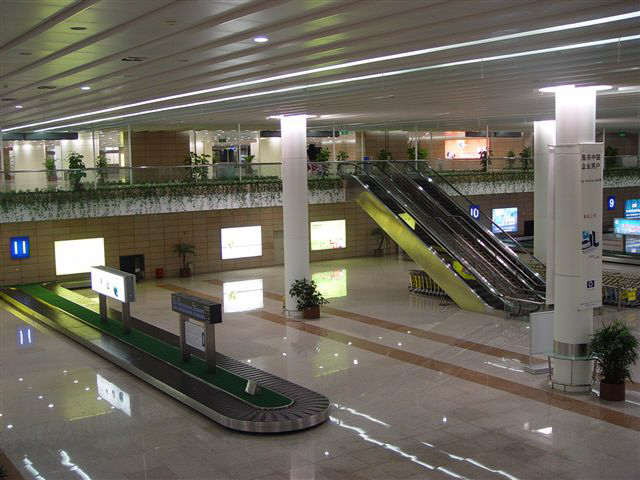 You will enter the Luggage Claim Hall using the elevator shown in this photo. All the elevators runs from higher level to lower level, transporting passengers to the Luggage Claim Hall.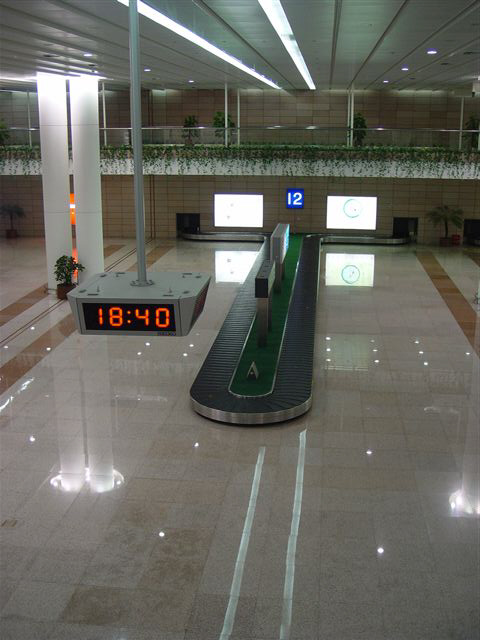 Luggage Claim Hall - pickup your luggage here.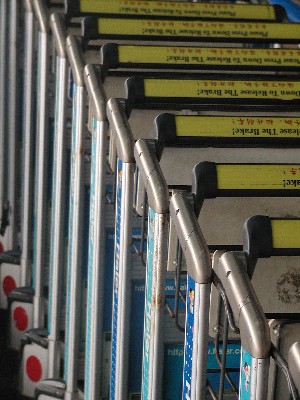 Carts are available for free. The picture above shows the cart queues at the departure gate.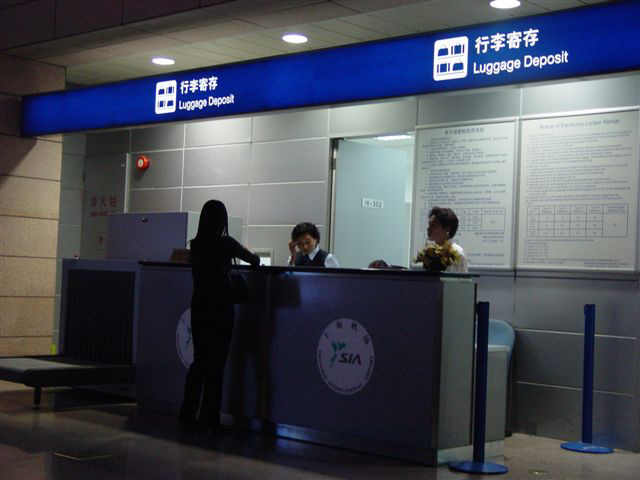 You can deposit your luggage at the luggage deposit on the Floor Three - Departure Hall. Their Office hour is from 5:45 AM until the last flight of the day arrives .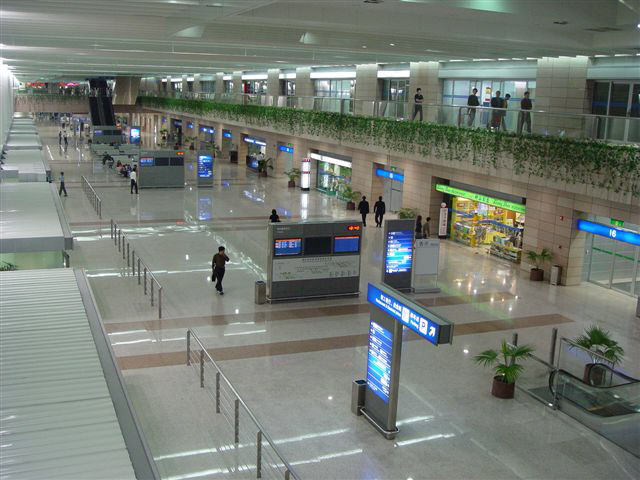 This is the Arrival Hall. Exits for international flights and domestic flights are separate. For international flights, the exits are near Gate 12, Floor one.
Arrival Exit for International Flight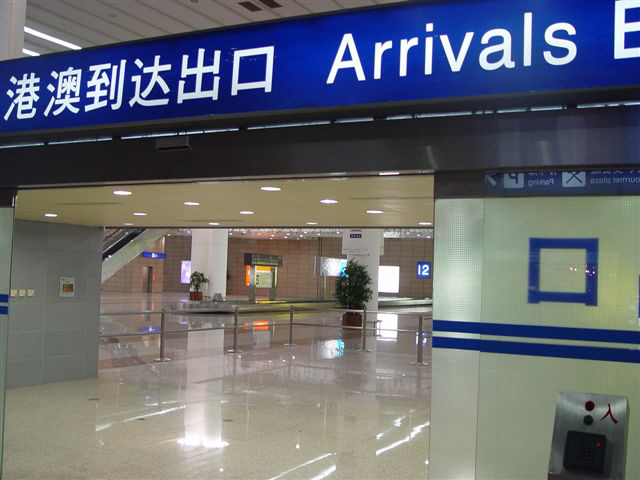 This is the exit for International Arrivals. Seen from outside the exit, look at the package pickup area.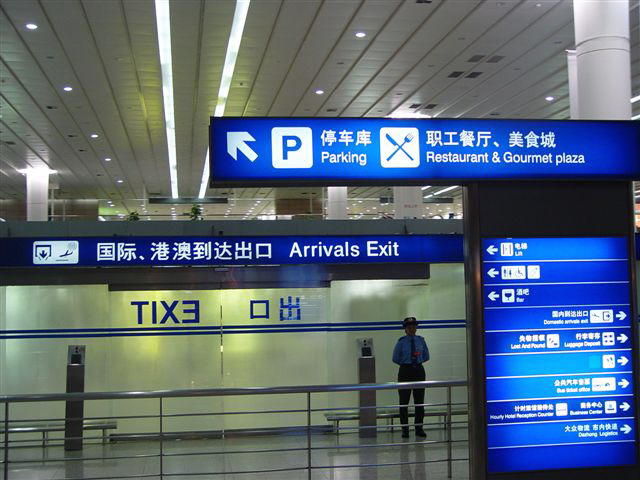 International arrival and Domestic arrival exits are separated.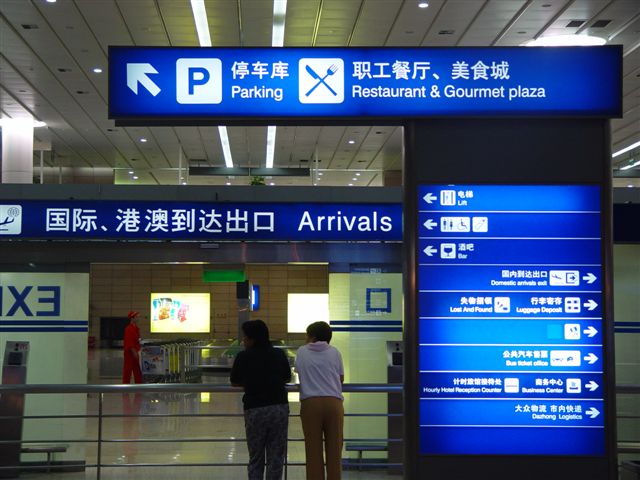 Arrival Exit and information board outside. Check the following picture to see the detailed information on the board.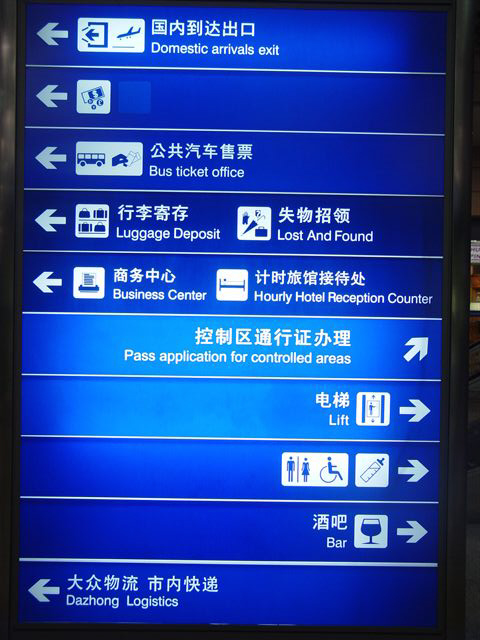 The first information board you will see after you step out side the International Exit.
More Information:
© Copyright 2002 Jian Shuo Wang. All right reserved.
Buy Xenical
Buy Xanax
Buy Phentermine mp3 players
Buy Phentermine mp3 player
Buy Cheap Phentermine Penis Enlargement
Cialis
Buy Cialis