News Headlines
[Home]
October 8, 2002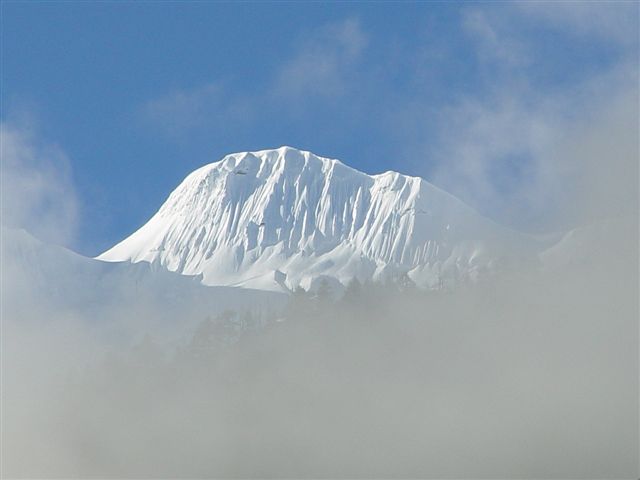 I returned from Daocheng - the last Shangri-la. Click here to see photos and stories.
August 15, 2002
Web Cam setup in my house.
August 14, 2002

Lot of photos have been uploaded to the web site about my new apartment. After 2 months' hard work, the decoration (or re-modeling) is completed. Thanks for everyone who send me email or checked me about status. Please click here to see the pictures.
August 20, 2002


One of my best friends GUO Rui Feng got married. Congratulations!!! Rui Feng and I are classmates during middle school.
July 20, 2002
Visit my new home at http://groups.msn.com/jswanghome/shoebox.msnw.
June 12, 2002
I haven't update my home page for a long time. My work is too busy recently and I devoted all the spare time to my home decoration. Actually, after I talk to some native English speaker, I found the work is not called decoration, it should be "building" or "re-modeling".
April 24, 2002
I spoke at Microsoft Asia Most Valuable Professional Summit (a.k.a. Asia MVP Summit). The topic is Understanding .NET. About 300 people attended the conference.
March 25, 2002
It is long since I last posted my news. I am extremely busy recently, especially for the house decoration.
March 4, 2002
I visited Nanjing again and stayed in Hilton for one night. Now I am in Shanghai.
February 28, 2002
Easier access to my web site! From now on, directly type "Jian Shuo Wang" or "Wang Jian Shuo" or simply "Jian", "Shuo" or "Wang" in your IE toolbar, then press the Enter key. You will find site on the first page of the result. Read more...


February 25, 2002
I talked to the first design and decoration vender for my new house. I am happy that I am stepping forward a complete new house of mine.
February 16, 2002
I am back to Shanghai
February 10, 2002
My flight CZ3592 was cancelled due to technical difficulties and was arranged to take another flight 10 hours later. It was a terrible experience. Read more...
February 7, 2002
Trip report after visiting Nanjing is now available. Read more...
February 4, 2002
The new issue of Xin Min Weekly was published with an article about me, as an example of young generation of "white collars" in Shanghai. Read more...
February 2, 2002
I have stayed in Nanjing for four days. It was very tough but happy times. I have to work so hard for the training to quick response to the request by the trainees. Everyday, I went to bed at about 3:00 am and set the morning call at 7:30 am - 4 hours and a half sleeping for continuous three days! Fortunately, I have delivered all the session I own and have got splendid feedback. I have have a good sleep tonight. :-)
By the way, I love the hotel of Hilton very much. This is the first time I live in this hotel. The service and facility here are just great! Thanks Hilton.
January 28, 2002

Where is Jian Shuo Wang physically located now? Nanjing!
I am going to Nanjing to deliver the Microsoft Development Management Advanced Training this whole week. Again, I will take train No. T712 to Nan Jing (SH14:10->NJ17:20) and return via T713(NJ13:01->SH16:12). To check the training schedule, visit Nan Jing Railway Station Web Site [Chinese web site]. Read more...
January 27, 2002
Today, I am interviewed by Xin Min Weekly. It was a very pleasant conversation on White Collar Generation in Shanghai. Thanks for Miss Li. The issue is expected to be published on Feb 4, 2002.
January 24, 2002
Nothing new recently. Everything is very good. Regarding books, I am reading a book named Project Manager's Desk Reference by J.P.Lewis. It is a very good book. I almost finished half of it. Another piece of news is, after time passing by, my desktop in my office becoming crazily mass recently. I don't have anytime to clean it though.
January 20, 2002
I bought a new EPSON Stylus 680 Color Printer today.
January 20, 2002
I presented "Microsoft Development Process" on PMT Software Professional Forum.
January 14, 2002
From 6:00 pm January 14 to 6:00 pm January 15, 2002, I am visiting Nanjing. (Hosted at Hilton Hotel). This is the second time I am in Nanjing. Here I'd like to suggest you the best train service I have experienced. The training T712 from Ning Bo to Nan Jing Xi. It leaves Shanghai at 14:10 and arrives Nanjing at 17:20.
January 12, 2002
I was promoted from Senior Engineer to Project Manager at the company meeting today. Read more...
January 10, 2002
I am going to visit Wu Xi, Jiang Su this weekend. Hosted at Sheraton Hotel, Wu Xi.
January 8, 2002


Up to today, this site contains 377 all kinds of files, including 257 photos/pictures and 120 web pages.

The total size reaches 14,541KB. Read more...
January 6, 2002
I am conducting a Visitor Satisfaction Survey to provide a chance for you to talk back to me. Please use 1 minute to let me know how I am doing by filling in the survey form. It consists only 4 single questions. Thanks.
January 1, 2002
I registered my home phone number with local 114 yellow book service. If you want to contact me but forgot my phone number, just ask the operator about Jian Shuo Wang's home phone number. You will get it in 5 seconds. Check 5 easy ways to find out my contact information, any time and anywhere.
December 31, 2001
Recently, I resumed contact with some of my old classmates in middle school. They are Rei Feng GUO and Ge WANG. Then I updated the 926 address book.
December 28, 2001
This is no news recently. Just want to say Happy New Year to all my friends.
December 23, 2001
I went to cinema for movie Big Shot's Funeral, a movie about foreign director working in China. It is a wonderful film. I suggest you to see it too.
December 18, 2001
Fan Fan also got the offer from Microsoft. She will join Microsoft next March after she graduates. Her first assignment will be a support engineer in Internet team.
December 15, 2001
My name was added to Yukon (next version of Microsoft SQL Server) sample database. Read more...
December 14, 2001


Photos of Brother's visit are available here!
December 13, 2001
Photo Index added to the site. I have organized all the photos in categories with descriptions with photo information such as city, place, date the photo was taken and name of persons on the photo. Click here to view the index. You can also access the page from [Photos] section on top navigation bar or Photo Index from left bar.
December 9, 2001
My brother, sister-in-law and lovely Anna visited Shanghai in the last four days. We had wonderfully happy times together. I have put some of the photos taken during the four days here. Read more...
November 30, 2001
On Nov 30, 2001, I attended a Media Conference for Opening of Microsoft Global Engineering Center. More than 30 major media attended the conference. I presented a 10-minute speech with topic "Growing with GTEC" during the conference. Afterward, I was interviewed by Shanghai News Network. Read more...
December 5, 2001
I went to Chang Sha, Hu Nan Province on Business Trip. Read more...
November 27, 2001
My friend Zong Rui is going to Japan recently. I hope him safe tour and a bright future. Here is the picture I promised to show him. I was staring at the camera.

Buy Xenical
Buy Xanax
Buy Phentermine mp3 players
Buy Phentermine mp3 player
Buy Cheap Phentermine Penis Enlargement
Cialis
Buy Cialis